Calling all mermaids! Summer is right around the corner and I wanted to give you a sneak peek of my new collection, perfect for when your tail is at the dry cleaners.
While browsing the Flickr Internet Archive Book Images I stumbled upon this page of lovely sea creatures called Foraminifera  from the book "Ocean Wonders".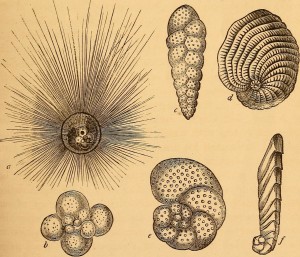 After playing around with some engraving I settled on birch and the specimens C and D. The files were then created for texture and cutting. The earrings are the textularia variabilis and the pin is the peneroplis planatus.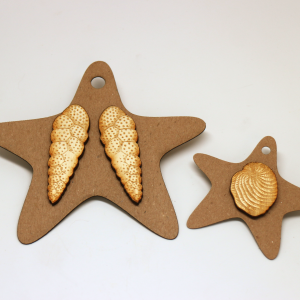 And they came to life beautifully! I cut some starfish shapes to put them on out of chipboard that I upcycled from our kitty food boxes. Waste not, want not is the mermaid's way!
I hope everyone is having a wonderful spring and I look forward to a busy month of vending. See you around!