Help out Charlotte based Heart Meter when you snag a pair of my heart studs during February! From their website:
According to CureSearch.org more than 40 children are diagnosed with cancer each day, with more than 40,000 undergoing treatment each year. Treatment can be painful, terrifying, and confusing. 98% of children under the age of 17 enjoy playing video games. This is where Heart Meter hopes to help. Playing video games give an outlet and lets the kids be kids again. Having fun and keeping a positive mental attitude is crucial during hours and hours of treatment.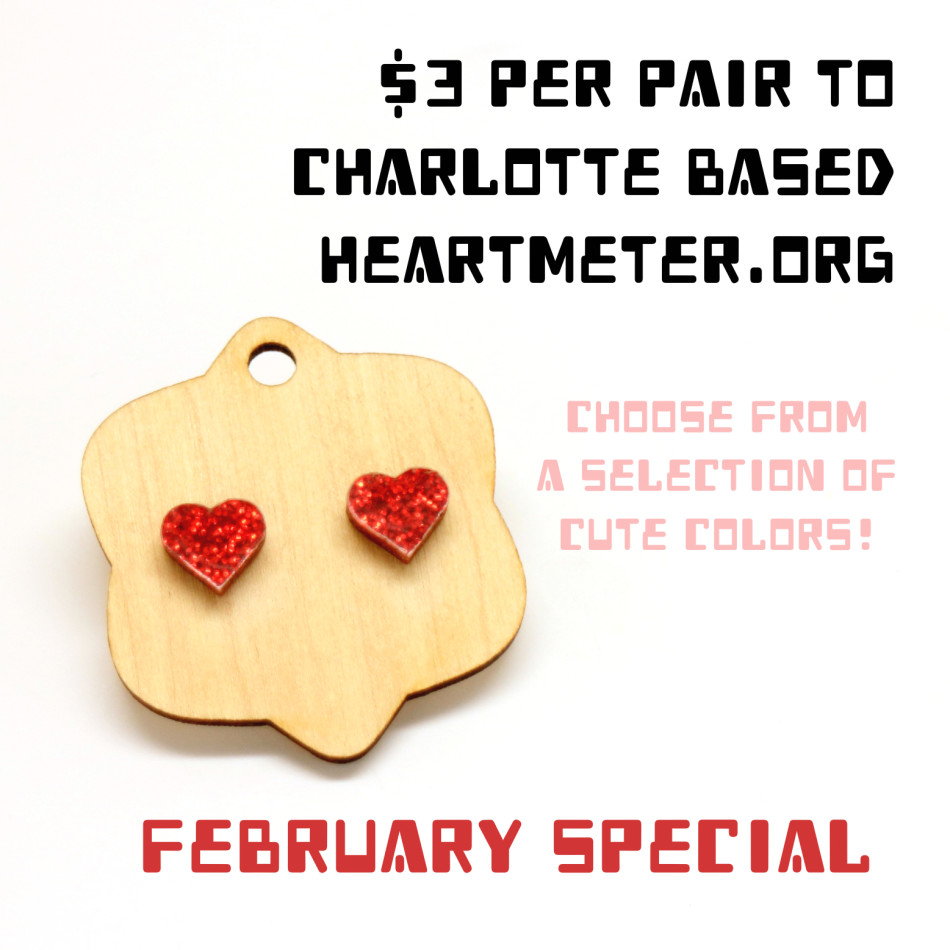 Did you know they accept game consoles as well? If you've been clearing your clutter for 2016, consider making a donation to their cause today.
Send your used game consoles and accessories to:
CO: HeartMeter.org donations
505 East 6th Street #1503
Charlotte, NC 28202
February already? I'm still recovering from the holidays and plugging away at jobs best I can after unexpected down time in January thanks to a busted laser tube. 2016, can we start over? I am so grateful for my friends who I couldn't have gotten through this and recovered as well without.
One of the highlights of January was getting a sneak peek of Pride & Prejudice & Zombies with Jenn from Ava Rosin Jewelry Design. As fan of the book, as well as Doctor Who, it was a delight to see Matt Smith as Mr. Collins.
Fortunately I caught it early because it's in theaters this Friday and I'll be setup over at Tip Top Market for the Be Our Valentine Popup. Feel free to stop by and say hi or invite your friends to help spread the word.