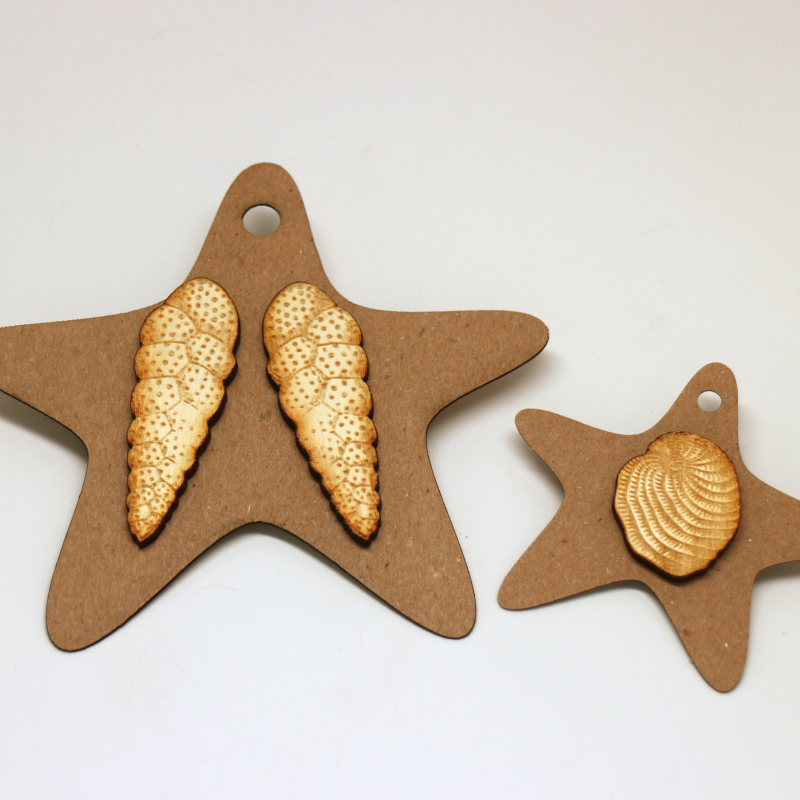 Basic Beach: Foraminifera Set 1
For those days when your tail is at the dry cleaners, make a splash with these large laser engraved birch earrings and pin to accessorize with.
The earrings are 1″ wide and 2.5″ long and are mounted on a stainless steel stud. The pin is 1″x1.25″. The earrings are the textularia variabilis and the pin is the peneroplis planatus. They are from the foraminifera family. Say that five times fast!
Derived from an archival image from the book "Ocean Wonders".