Ghouls just want to have fun
Spooky salutations!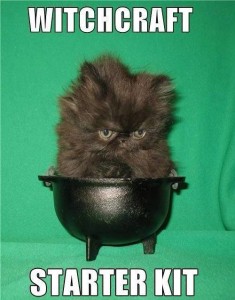 Kicking off the holiday season with some scary good times this October. By Halloween, I'll have spread some wicked good cheer. I'm sharing some of my tricks and treats online and around town…here's some of the gory details!
So far this month I've been haunting Plaza Midwood with the Fall Crawl at Beadlush and the 11th Annual Plaza Midwood Chili Cookoff. It was a great start to a jam packed month.
Next up is the 3rd Annual Fall Festival at  Good Karma Ranch Alpaca Farm on Saturday, October 18. I'll be hanging out with my friend Rachael of Galactic Beauty and the adorable alpacas on the farm. If you're looking for something to do, I hope you'll join us for some fall festival fun!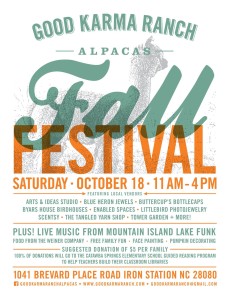 Starting off the holiday shopping season is my Haunted Holiday Market where I've lined up some frighteningly good artists to share their wares at Beadlush. Perfect for some last minute Halloween accessorizing or finding that special gift for someone before November and December rush is upon us. So come on out and say howdy, we won't bite…too hard.
Don't miss out on my October special where I'm donating $3 for every pair of black kitty cat earrings to the Black Cat Rescue! These tiny studs are quite adorable and you might want to snag more than just the black since they come in cute colors like orange, white, bamboo, glitter blue and glitter fuchsia and are only $9 a pair for the plated sets.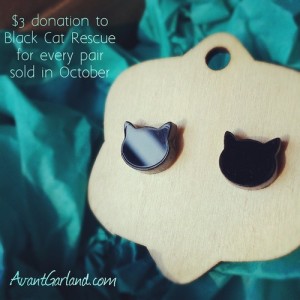 Where my witches at? Make sure to check out my Pinup Witches who look super cute paired with the kitty studs.  Some of my items can only be found locally as there's only one or two that ever make it to the shelf so you'll have to come make friends or give me a shout online and I might be convinced to send you something you've seen scroll by on Instagram or Facebook.
Until next time, wishing all my favorite monsters a Happy Halloween!!!