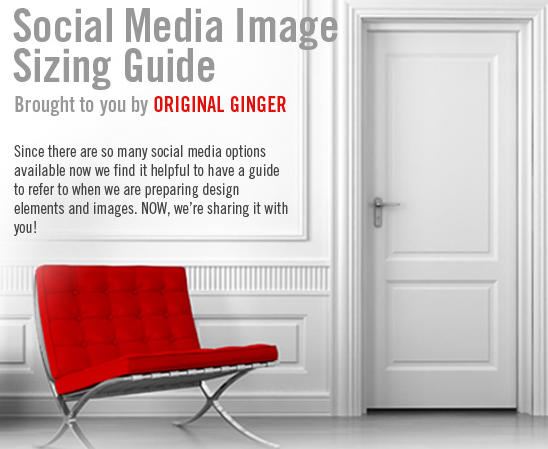 Infographic on Social Media Graphic Specs
Navigating the social media world can be difficult, but we all know that we like shiny things. When a post or a page has excellent graphics, we are more drawn to it or have an increased desire to share the information contained within if the accompanying graphic is appealing to us. Here is an excellent infographic from OriginalGinger.com that gives you the lowdown on all things graphic in the social media world. From Facebook to Twitter and Pinterest to Google Plus, make your social network pop with the help of these specs!

So get social and make it pop!